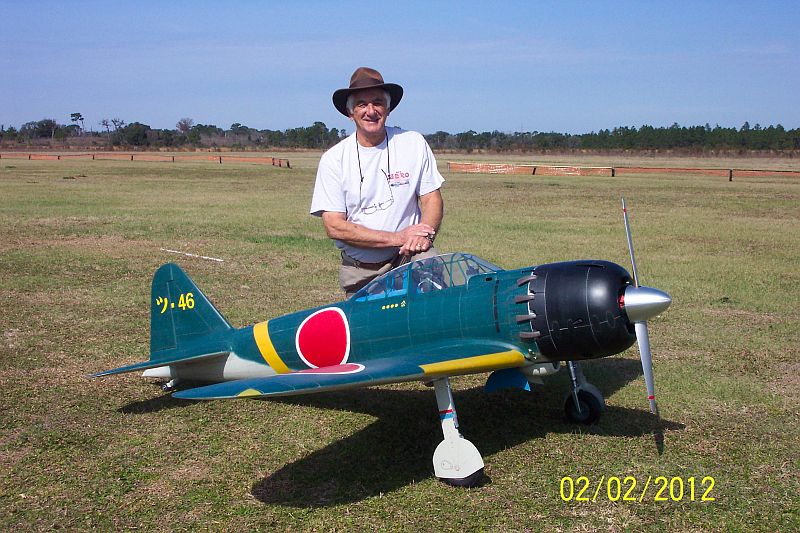 Builder: Bill McCallie of Tampa, FL.
Weight: 50lbs.
Engine: DA100
Radio: JR 10x with spectrum 2.4 receiver
Paint: Klasscoat epoxy paint
Prop: 27x10 zoar
Gear: Sierra
Wheels: Davinci 5 &1/2"

Doc writes: The plane has flown 1 time with no problems. (flew out of the box! ;0)

The airframe completed without cg was 46 & 1//2. Added 4.5 1/2 lbs of lead to nose. The plans suggest 8" back from leading edge to establish cg. I calculated it and it arrived at 7". The airplane flew very well with this configuration. Upon landing, elevator very sensitive. Maybe suggest either servo slow or exponential to transmitter. It also requires down trim with flap deployment mix.